Our mission.
To close the gender gap at the highest levels of business, where the gender gap is most acute.
What we do.
We advocate for women's representation at the highest levels of business—in the C-Suite and on the Board of Directors. We do this by promoting companies that demonstrate their commitment to gender parity, raising awareness about underlying issues, and providing facts and research that show the value in equal representation. We ask companies to take the ParityPledge® to commit to simply interview at least one qualified woman for every open role, VP and higher—including the C-Suite and the Board.
Proof It Works!
The NFL Rooney Rule, named after Dan Rooney, owner of the Pittsburgh Steelers and champion for equal representation, is a National Football League policy that requires league teams to interview qualified minority candidates for head coaching and senior football management roles.
There are no quotas, no deadlines. Just interview them. As a result of the rule, minorities in the senior ranks of the NFL increased from 6% to 22% in just three years.
Parity.org and the ParityPledge®.
At Parity.org, we ask companies to commit to take the ParityPledge® because the research is very clear. When qualified women are simply interviewed for open executive or board roles, something very good happens. More often, they are hired!
Take the ParityPledge® now.
To improve the lives of women everywhere and, at the same time, improve the bottom line.
take the paritypledge®
The Parity.org Team
The Parity.org team is a small group of individuals dedicated to raising the representation of women at the highest levels in organizations.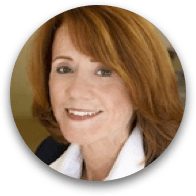 Cathrin M Stickney
Founder & CEO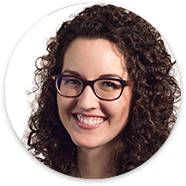 Lauren Burch
Director of Communications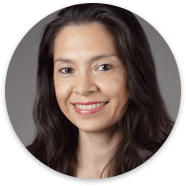 Jennifer Curry
Director, Analytics & Insights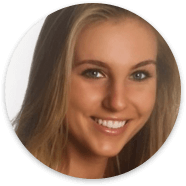 Jessie Laurash
Director, Content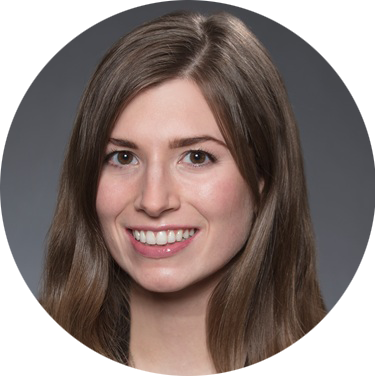 Courtney Sladic
Legal Counsel, Sidley Austin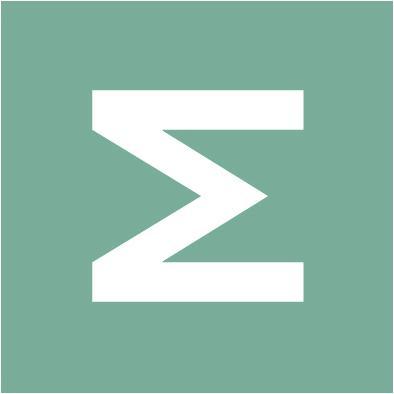 Method Communications
Social Media Strategy & Execution

Technology Team
Website & Product
Design & Development
The Parity.org Board of Directors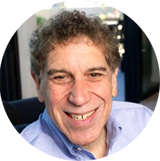 Mark Gorenberg
Managing Director
Zetta Venture Partners
Mark Gorenberg
Managing Director
Mark has been in venture capital for more than 25 years. His firm, Zetta Venture Partners, is not only committed to gender parity; but is the first firm to include a no-sexual harassment clause in all of their term sheets.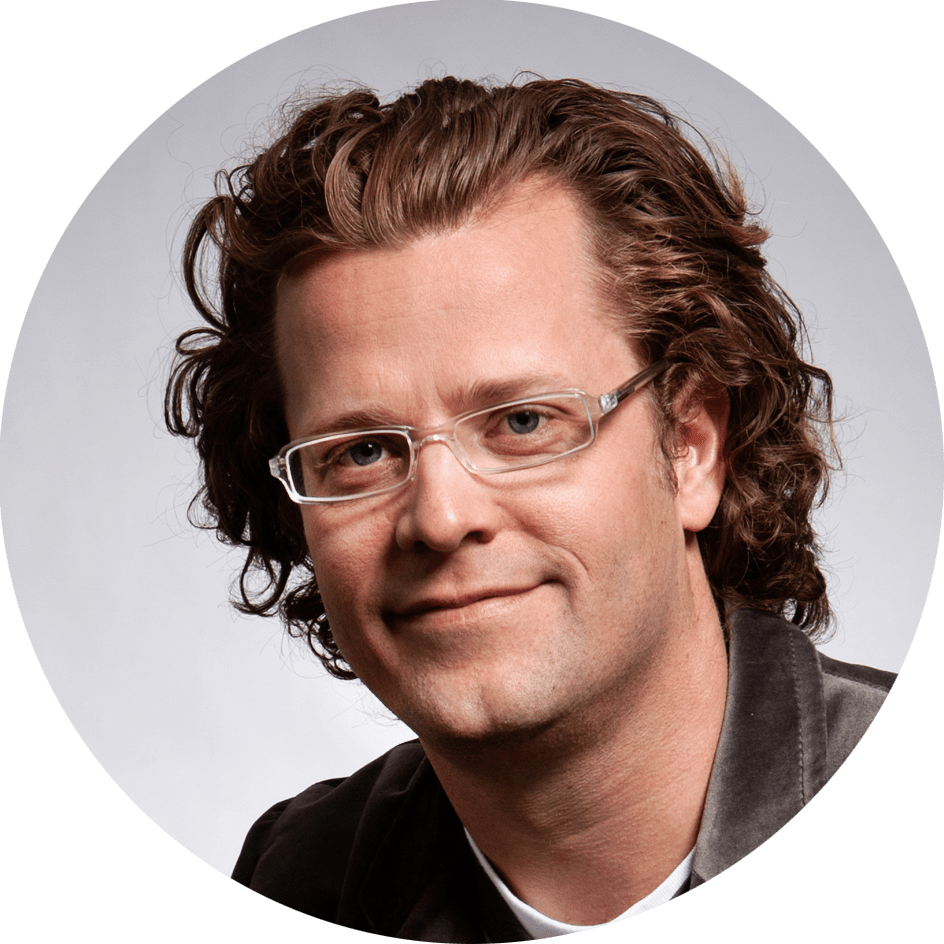 Josh James
Founder & CEO
Domo
Josh James
Founder & CEO
Josh founded Domo in 2010 to help CEOs and other leaders change the way they do business and obtain value from the tens of billions of dollars spent on traditional business intelligence systems. Before founding Domo, Josh was the CEO of Omniture, which he co-founded in 1996 and took public in 2006; and from 2006-2009, he was the youngest CEO of a publicly traded company.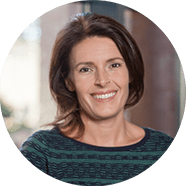 Amy Kennedy
Education Director
Kennedy Forum
Amy Kennedy
Kennedy Forum
Amy L. Kennedy is currently the Education Director for The Kennedy Forum, providing consultation services that emphasize evidence-based research and programming to facilitate policy change in the areas of education and mental health. She also sits on the Board of Mental Health America, a leading national advocacy organization based in the Washington, DC area, focused on giving a voice to all people with mental health conditions and addictions.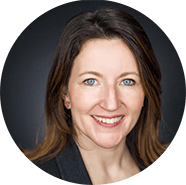 Carolyn Magill
CEO
Aetion
Carolyn Magill
CEO
Ms. Magill has been an operations leader at major healthcare companies like United Healthcare, Evolent and Remedy. She is now CEO at Aetion.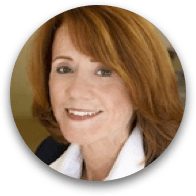 Cathrin M Stickney
Founder & CEO
Parity.org
Cathrin M Stickney
Founder & CEO
Cathrin has been a healthcare executive and a women's advocate for more than 25 years; helping with the careers of hundreds of women in management during that time. She started Parity.org to shed light on the issue of gender imbalance in business and correct it.
View LinkedIn
The Parity.org Founding Board of Advisors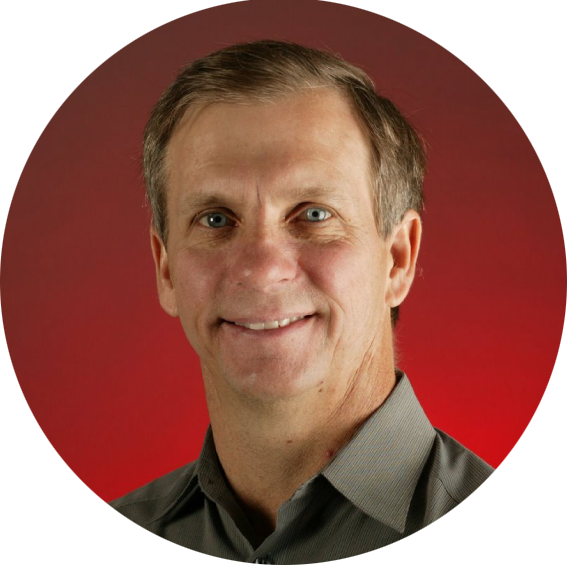 Alan Eustace
Senior VP of Knowledge (retired)
Google
Alan Eustace
Retired Senior VP of Knowledge
Alan Eustice retired after 13 years with Google, where he served as SVP of Engineering and Senior VP of Knowledge, and broke the world record for the highest skydive of all time. Prior to that, Alan spent 15 years at Digital/Compaq/HP's Western Research Laboratory (WRL). He is involved with Second Harvest Food Bank and served as a member of the Board of the Trustees for She++ and the Anita Borg Institute for Women and Technology.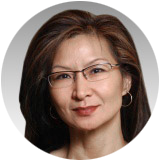 Claudia Fan Munce
Venture Advisor
New Enterprise Associates (NEA)
Claudia Fan Munce
Venture Advisor
Director, Bank of the West/BNP Paribas Group, Best Buy Corporation, and CoreLogic Inc. As the managing director of IBM Venture Capital Group, Claudia served on the board of the National Venture Capital Association (NVCA), the Latin American Venture Capital Association, Women in Leadership in Private Equity in China, Canadian Innovation Exchange, Savannah Fund in Africa, and many other global venture capital organizations. In 2015 she was named by Worth Magazine as one of 20 most powerful players in Silicon Valley.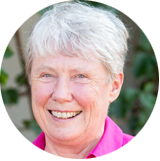 Maria Klawe
President
Harvey Mudd College
Maria Klawe
President
Maria Klawe began her tenure as Harvey Mudd College's fifth president in 2006. A renowned computer scientist and scholar, President Klawe is the first woman to lead the college since its founding in 1955. Prior to joining HMC, she served as Dean of Engineering and Professor of Computer Science at Princeton University.  
"We must raise both the ceiling and the floor."
—Sheryl Sandberg, Lean In: Women, Work, and the Will to Lead
These companies took the ParityPledge®.
Join them today!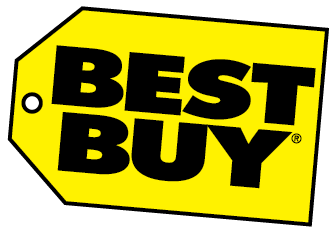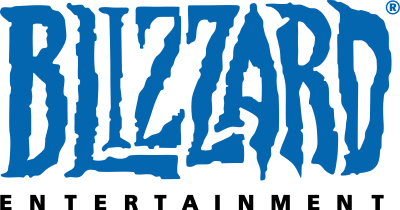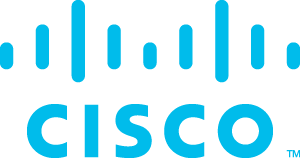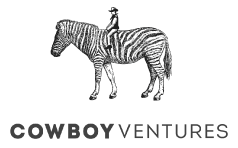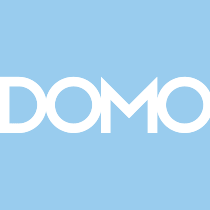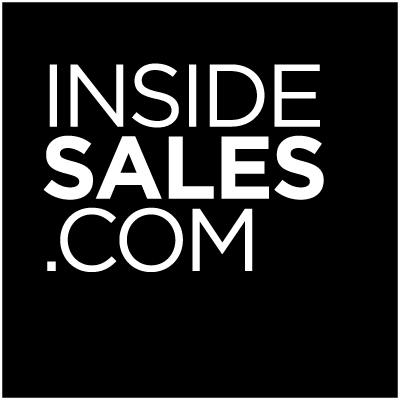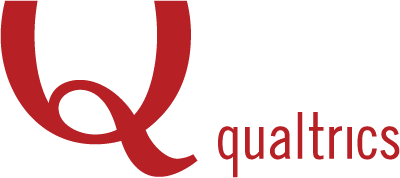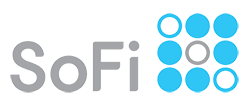 ---
Health
(Payers, Hospitals, Pharmaceutical, Bio-tech, Equipment & Health Technology, Medical Professionals)
---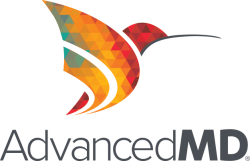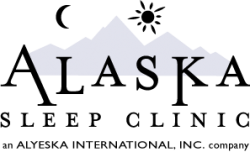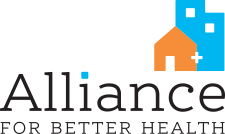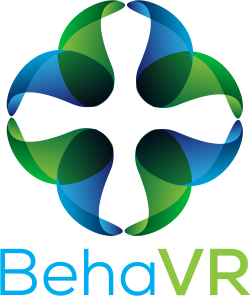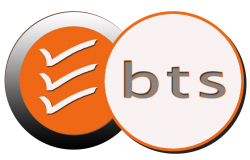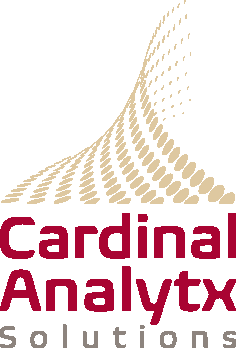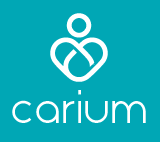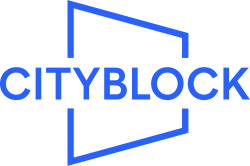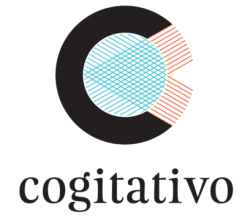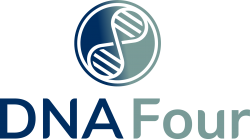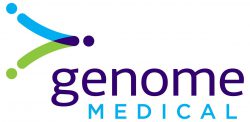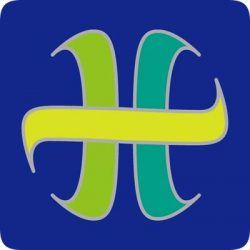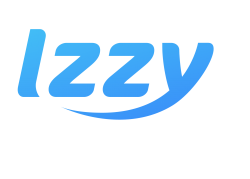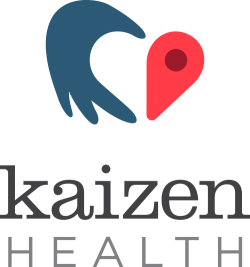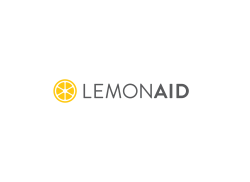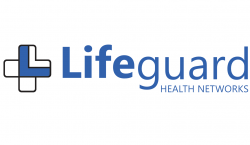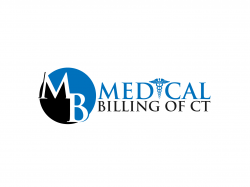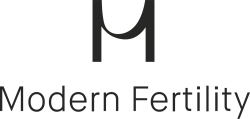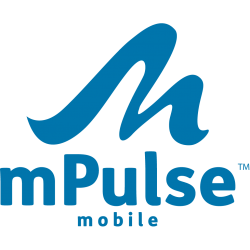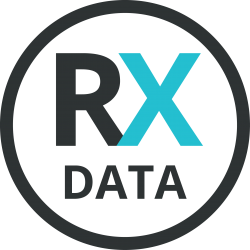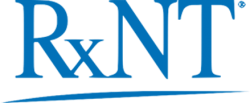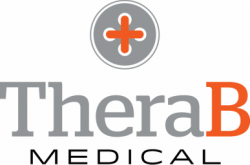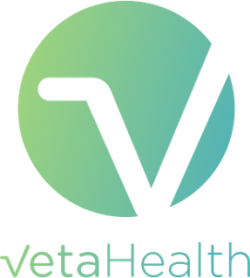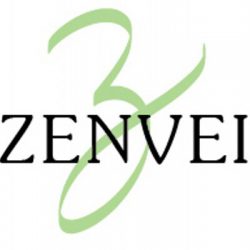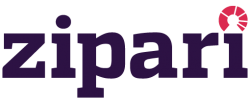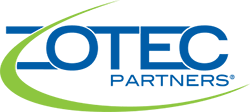 Technology
(Software & Services, Hardware & Services)
---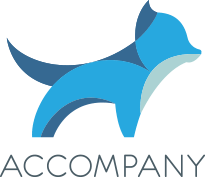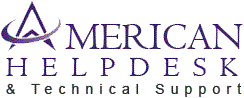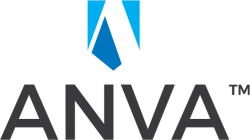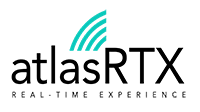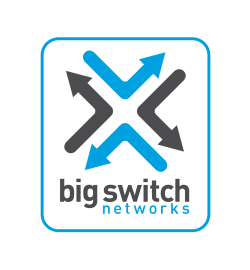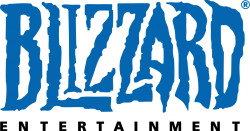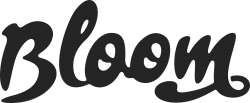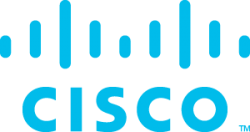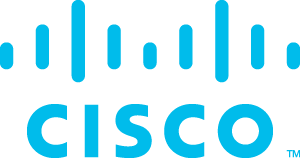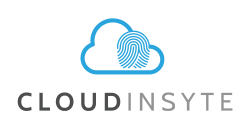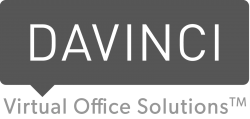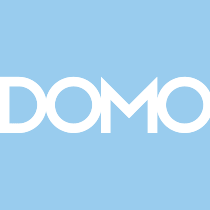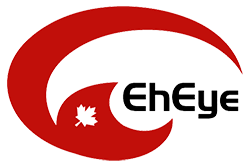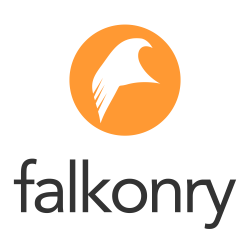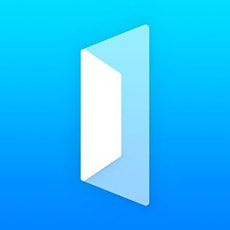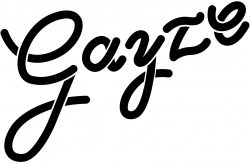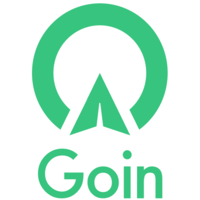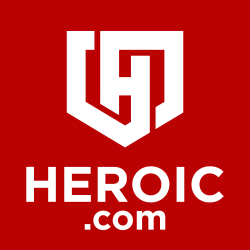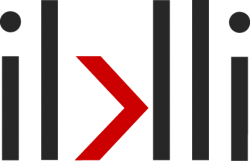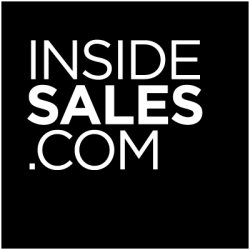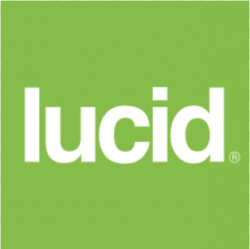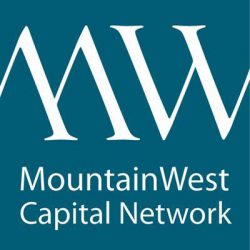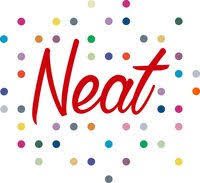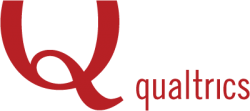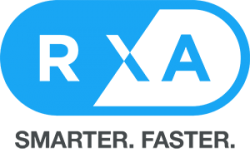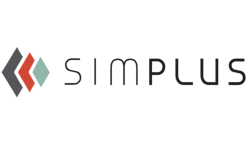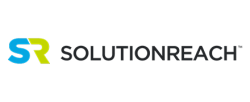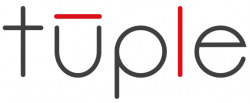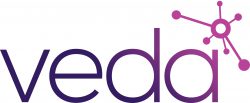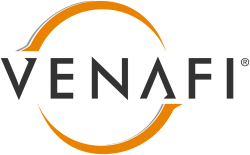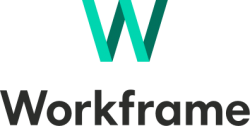 Finance
(Banking, Insurance, Investments)
---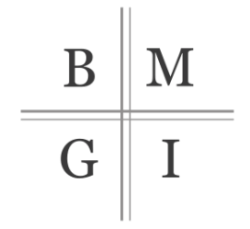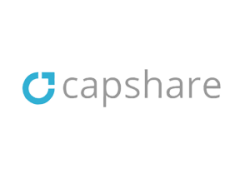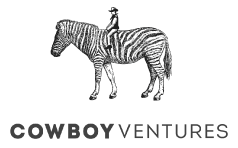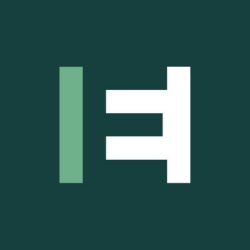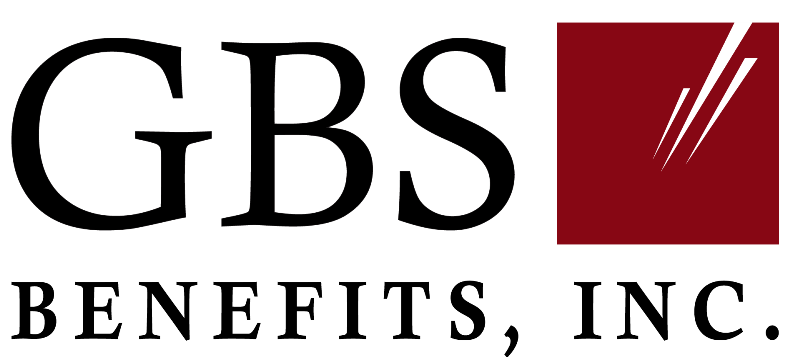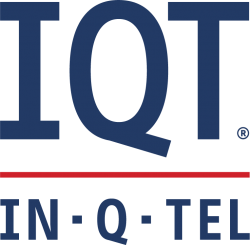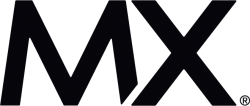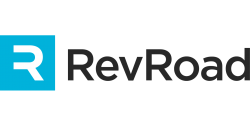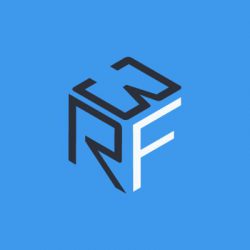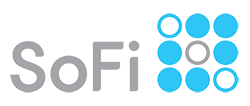 Consumer/Retail
(Advertising, Apparel, Electronics, Hospitality, Internet Marketing, Media & Entertainment, Retail, Staples)
---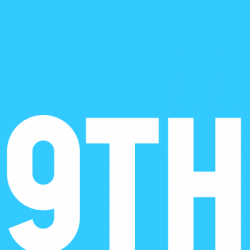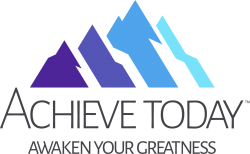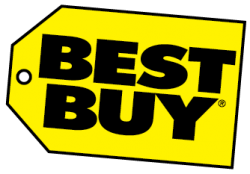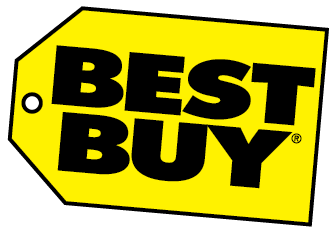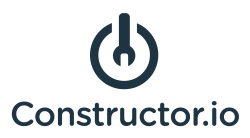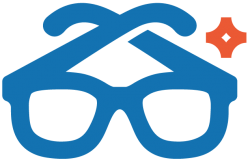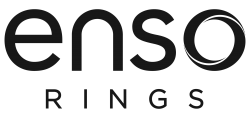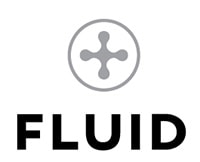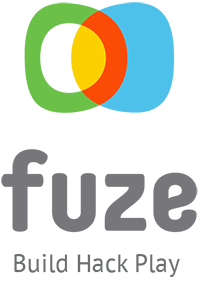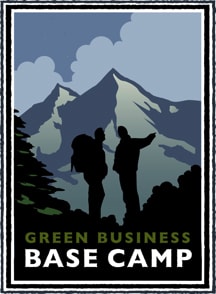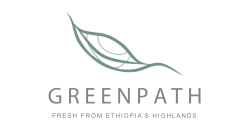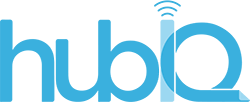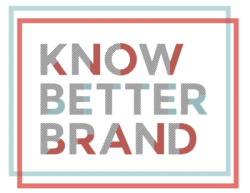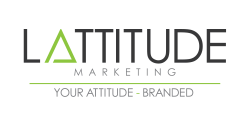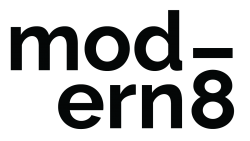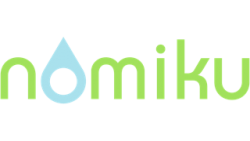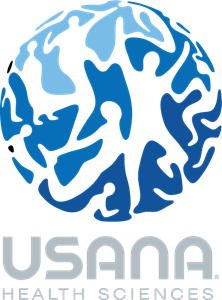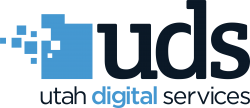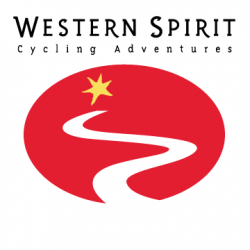 Industrials
(Consulting, Professional Services, Transportation)
---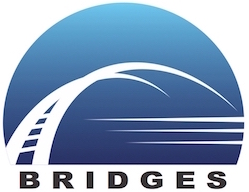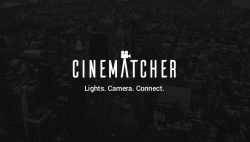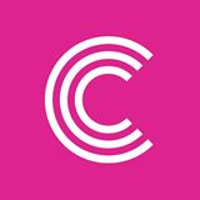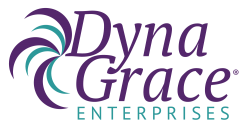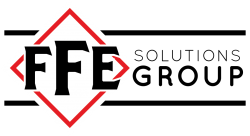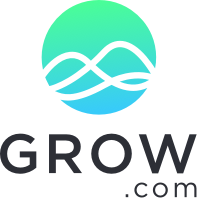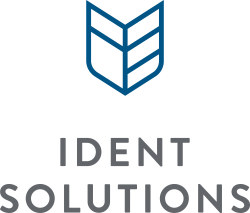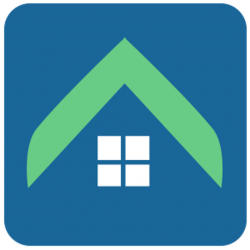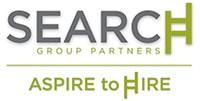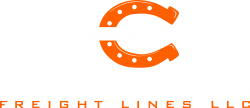 Telecommunication Services
(Wireless & Diversified Services)
---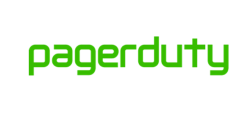 Other
---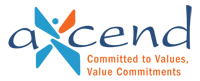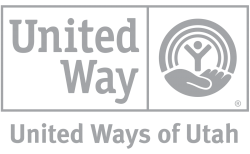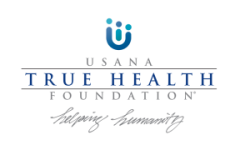 Join our growing list of Friends.
Rachel Adams
Commercial Head
Nasdaq
Summer Adamski
Corporate Recruiter
Advisor Group
Lorene Andrews
Enterprise Sales Executive
ReadyTech
Catherine Angstman
Na
NA
Bobby Aragon
Recruiting Manager
Vivint Smart Home
James Archuleta
Sr dir
Oracle
Ashley
Account Associate
Fiti
Travis Astle
Engineering Manager
Varex Imaging
Rosa Avila
Director of Manufacturing Operations
Varex Imaging
Dayana Avila
Case Manager
Humana
Derk Babbitt
Learning Administration Manager
Varex Imaging Coporation
Robin Banning
Senior Copywriter/Marketing Manager
American Express Global Business Travel
Adam Banter
Director of Client Development
Liberty Creative Solutions
Irma Bazdarevic
R&D Document Control Administrator/Team Lead
Varex Imaging
Trey Bean
VP Product
Kuali, Inc.
Alan Beauregard
HVAC Maintenance Mechanic
Varex Imaging
Brae Beck
MHR/MBA Candidate
Utah State University
Nomi Bergman
NA
NA
Sarah Bergman
Assistant Designer
Ralph Lauren
Denise Bethel
Senior Program Manager
UiPath
sarita bhatt
Global Head of Digital
Sonos
Maureen Brennan
CHRO
Informatica
Mary Brown
CEO/PID
QUEENPROTECTMENY
Irene Brown
Strategic Sourcing Senior Manager
Varex Imaging
Madeline Brown
Student
BYU
Chuck Browne
Sr. Manager - Customer Experience
Vivint Solar
Whitney Bullock
CS Program Manager
Varex Imaging
Lauren Burch
Director of Communications
Parity.org
Molly Burns
Coordinator
Ralph Lauren
Michelle Buysse
Vice President
Catasys
Nora Campbell
Commercial Real Estate Broker
JRT Realty Group, INC.
Matthew Cantieri
Partner
M12
Tanya Caragol
Program Manager
Nasdaq
Denyse Cardozo
President & CEO
Silicon Valley Forum
David Carmona
OEM Sales Manger - North America
Varex Imaging Corporation
Laura Catherall-Jones
Global Process Expert for Problem Management
Atos
Dustin Cederholm
Head Dreamer
Funnel Focus
CHITRA CHAKRAVARTY
DIRECTOR
AMERICAN EXPRESS
Michael Chamberlain
Vice President, Strategic Partnerships
Catalyst
Shawna Chambers
ASE
DIR
Monica Chavez
Corporate Recruiter II
TSYS
Rick Colbeth
SVP Engineering
Varex Imaging
Karissa Coltrin
Sr. Talent Acquisition Partner
Accela, Inc.
Hannah Covarrubias
Recruiting Assistant
Vivint Smart Home
Amy Crichton
Recruiting Director
BMGI
Julie Cullivan
SVP Business Operations and CIO
ForeScout
Colleen Curtis
Head of Marketing
The Mom Project
Jordan Davis
Manager, Customer Care
Adobe
Anneke de Haan
Process Engineer
Varex Imaging
Francesca Delgado
Corporate Recruiter
Western Governors University
Debbie DeLuca
Internal Recruiter
Royal Alliance/Advisor Group
Juliana DeMay
Digital Marketing Manager
Fluid Advertising
Nicole DeShazo
Program Coordinator
University of Alabama at Birmingham
Brad Dickson
Managing Director
B-Rad Industries, LLC
Michele Dillon
Advanced Repair Agent
Best Buy
Ethel Dimaano
HR Generalist
Varex Imaging Philippines Inc.
Dorian DiNardo
SVP Product Development
Health Catalyst
Darlene Diplock
Sr. Sales Performance Consultant
HUB International
Justin Draper
HR Business Partner
Varex Imaging
LeAnne Dudley
Business Operation Manager
Salesforce
Alexi Durant
Senior Project Manager
Tech9, LLC
Cy Dyar Eaton
Student
LDSBC
Jonathan Edmondson
Account Executive
Velocity Global
Stephen Fallon
Global Sales Operations manager
Varex Imaging
Alex Farman-Farmaian
Sales Lead
Carta
Curtis Feeny
Managing Director
Silicon Valley Data Capital
James Fike
Director Engineering, Information Systems
NICE InContact
Becky Frost
Senior Director, Public Relations
Instructure
Katelyn Gaffney
Marketing Associate
ConsultNet
Rick Gage
Founder
Alignment Insight
Lauren Gentry
Manager, Recruiting NIS
Vivint SmartHome
Laura Gere
VP of Client Services
Seniorlink
Brian Giambattista
SVP, GM X-ray Detectors
Varex Imaging
Deborah Giampa
Executive Assistant
Varex Imaging
Jamie Glass
President & CMO
Artful Thinkers
Joe Grabmeier
Marketing Manager
Catasys
Davis Graham
CINO
The Great Physician Software Company
Frank Grant
Managing Director
Solganick & Co.
Jennifer Gudmundson
Internal Audit Manager
Overstock.com
Dan Haley
Chief Legal and Administrative Officer
athenahealth, Inc
Christina Hall
Client Success Manager
Blacksmith International
Jennifer Hamelin
Chief of Staff
Lendio
June Han
principle engineer
Varex Imagaing
Karen Hare
Director of Human Resources
Independent
Pam Harrington
Recruiting Director

Mike Harris
Senior Sales Consultant
CroatiaTech
Matthew Hemmert
Director of Legal Affairs
DealerSocket, Inc.
Karen Hernandez-Granzen
Pastor
Westminster Presbyterian Church, Trenton NJ
Mark Higginson
Director of Customer Success
Teem
Jeanne Hodges
Advocate
SSRC
Kellie Hoke
Sr. Manager, Program Management
Varex Imaging
Chad Holman
CHRO
Varex Imaging
Zach Holmquist
Co-Founder
Teem
Kim Honeysett
SVP and General Counsel
Varex Imaging Corporation
Kate Huber
Chief Incubation Officer
CloudInsyte
Curtis Humphrey
Account Manager
DataBank
Kristine Hurley
Senior Software Engineer
Varex Imaging Corporation
David Hurlock
Sales Manager, Services Solutions
Varex Imaging Corporation
Ryan Hutchins
Senior Analyst
Economics Partners, LLC
Katie Ioanilli
SVP Global Corporate Communications
Ralph Lauren
Elizabeth Ireland
CMO
Venafi
Mary Jane Isaacs
Engineering Manager
Solutionreach
Nate Jackson
Strategy
Stoke
Kade Jackson
Recruiting Coordinator
Vivint Smart Home
Maryanne Janus
HR Business Partner
Varex Imaging Corp.
Scott Jensen
SVP Marketing
Teem
Jon Jensen
Head of Product
Capshare
Blake Johnson
Partner
Law Offices of Kurt A. Johnson
Cristina Berta Jones
COO B2C Ecommerce
Naspers
Melissa Keohane
VP Legal
Venafi
Amy Kerdok
Senior Manager, Clinical Devleopment Engineering
Intuitive Surgical
Si-Yeon Kim
Chief Risk & Compliance Officer
American Express Global Business Travel
Cheri Kimball
Principal Consultant
Dialexis
Angela King
Social Media Producer
LDS Church
Justin King
AE
Carta
Shane Koller
VP, HR
Domo, Inc.
Kathleen Kubler
Executive Administrative Assistant
AMEX GBT
Charly Kuecks
Consultant
University of Utah
Vy Lake
Marketing
SpaceIQ
Melissa LaPorta
Head of Global Marketing, Brand and Content
American Express Global Business Travel
HRH Cynthia Michele Lara
President
MeVales and NoVales Transformative Human Technologies
Jordan Larson
Sustainability Manager
Varex Imaging
Michael Larson
CIO
BMGI
Jessie Laurash
Content
Parity.org
Lisa Leath
President
Leath HR Group
Jessica Levenson
VP, Search & Engagement
TechTarget
Russell Lewis
Sr Product Manager
Adobe (company)
Liza Lewis
Director of Brand, Content and Product Evangelism
American Express Global Business Travel
Lina Lim
Managing Director & Co Founder
Tempus Adventus Advisory
Lina Lim
Head of Technology
National Stock Exchange of Australia
Natalie Lorenz-Anderson
Vice President special projects
247Solar
Miki Loveless
HR Manager
Teem Technologies
Matthew Lowell
Treasurer
Varex Imaging Corporation
Winona Loyd
REALTOR ®️
Lindsey & Associates,Inc.
Rico V Lujan
Senior Product Manager E-Commerce
1800 Contacts
Seth Lyon
Systems Engineer
Workfront
Rachel Mack
Analyst, Global Brand Planning
Ralph Lauren
Jim Mackey
Territory Manager
Veeam Software
Kathryn Maddix
none
none
Omar Manejwala
Chief Medical Officer
Catasys
Travis Marble
Lead developer
Centeva
Marilyn Markham
Director of Digital Services
American Express Global Business Travel
Elizabeth Marshall
Senior Solutions Consultant
Tealium
Leigh McCluskey
VP, Talent Acquisition
Advisor Group
Waylin McCurley
CHRO
BMGI
Amanda McDermott
Event Marketing Manager
Lyft
Natalie McDermott
Administrative Assistant
Varex Imaging
Amanda McDonald
Senior Digital Marketing Manager
Evelar Solar
Kaitlyn McEntire
Chemical Engineer I
Varex Imaging
Ryan McKay
Enterprise Account Executive
MongoDB
Jeffrey McKown
Vice President, Human Resources
Advisor Group
Heather McLarney
Chief Marketing Officer
RxNT
daniel mincey
material handler IV
Varex imaging
Adil Minocherhomjee
Self
Self
Grace Moen
Founder
Grace Moen Studio
Kirstie Mogilner
Industrial Marketing Manager
Varex Imaging
Mathijs Mombarg
Process Engineer
Varex Imaging
Elizabeth Moncrieff
Director Performance Analytics
Fiserv
Tracy Montgomery
Sr. Corporate Recuriter
Western Governors University
Ryan Moore
Technical Lead
MX
Erin J. Morgart
CEO/Talent Agent
Hadassah Group LLC
Erica Morgenstern
Vice President Marketing Communications
Welltok
Kayla Morris
Technical Product Manager
Tech9
Michael Moulton
Creative Director
Teem
Kim Mueller
VP Finance
Pelion Venture Partners
David Murray
CTO
Doctor.com
Ben Nadolski
Chair
Ogden City Council
Derek Naegle
Student
Utah State University MHR
Mia Nease
Head of Commercial
Arivale
Angela Nelms
VP of Products and Operation
Florence Healthcare
Tony Nelson
Account Executive
Alpha
Marcia Nelson
Managing Director
Alberleen
Jordan Nicholls
Partner Development
TEEM
Michael Nieset
Partner, CEO & Board Services Practice
Heidrick & Struggles
Joël Nijenhuis
VP C&C
Varex Imaging
Carrie Norton
Founder & CEO
Green Business BASE CAMP
STEVEN NOZAKI
LECTURER
PENN STATE
Eoin O'Tuairisg
Mr
Varex Imaging
Meghan Oliver
Senior Vice President
Bright Health
Michelle Olk
Medical Health Technician
Rutgers Cancer Institute of New Jersey
Dean Omori
Business Analyst
Zions Bancorporation
Rick Ortiz
Retired
USMC
Natalie Paolinelli
Manager of Product Development
Ralph Lauren
Marrissa Patrone
District Manager
Vivint
Brittany Patterson
Project manager
University of Utah Health
Sam Petersen
Content Marketing Manager
Sorenson Media
Judy Pierce
Senior Technical Support Engineer
Oracle
Kimo Pokini
Sr. Mgr, Employee Engagement & Communications
Varex Imaging
Jackson Porter
Student
Snow College
Brent Porter
Senior Product Owner
Dell Technologies
Barton Poulson
Founder
datalab.cc
English Prevo
Graphic Designer
Teem
Chris Price
Director
Varex Imaging
Connor Quicksell
Business Development
League
Rob Rathbun
Quility Engineer
Varex
Paula Redmond
Senior Property Accountant
Extra Space Storage
Kris Rickard
Senior Corporate Recruiter
Vivint Smart Home
Jennifer Rider
Executive Director
Spark
Gustavo Rivera
Account Executive
Carta
Denise Rizzo
Associate, Compensation
Ralph Lauren
Sarah Robertson
Director Global Supply Chain
Varex Imaging
Luke Robertson
R&D Engineer
Varex Imaging
Brandon Rodman
CEO & Co-founder
Weave
Kate Roe
Senior Director, Global Brand Narrative
American Express Global Business Travel
Tetyana Romanyukha
Executive Director
UAngel
tiana ronstadt
Rainmaker
Power Women Investing
Christopher Rose
Chemical Engineer
Varex Imaging
April Rossi
Travel Program Specialist
Amex GBT
Lynda Rossi
Director
Atos
David Russell
Vp sales
Units are Technologies
Jaswandi Sakpal
Technical Product Owner
O C TANNER
Mellissa Salazar
Chief Operating Officer
Refuge Recovery Treatment Centers
Susan Salop
Director, Advertising Cloud
Adobe
Colleen Sammis
Manager, Sales Operations
Varex Imaging
Lovely Santos
Sr. Buyer
Varex Imaging Philippines Inc.
Rachel Braun Scherl
Managing Partner and Co-Founder
SPARK Solutions for Growth
Megan Scott
President
BMGI
riddhi sharma
CHRO
Docs Med Notes
Victoria Shepard
Director, People & Development
Ralph Lauren
Surina Shukri
Strategy
SheNovation Ventures
Sonya Sigler
CEO
PractiGal
Constance Sjoquist
Chief Transformation Officer
HLTH
CydNee Sloan
Director of Finance & Human Resources
N.I.C.E., LLC
Brian Smiga
Partner/Co-Founder
Alpha Venture Partners
Christopher Smith
Program Manager
Varex Imaging
Dave Smith
Sr. Manager, Software Quality Engineering
Varex Imaging
Brian Spittler
Director of Corporate Communications and PR
Podium
Bob Stickney
Broker-Associate
eXp Realty of California Inc
Ron Storn
VP, People
Lyft
Samantha Suarez
Digital Marketing Manager
Varex Imaging
Ambassador Sujay
Founder & CIO Chief Inspirational Officer
Pro Voice Movement for Women
Kim Swallow
Deal Analyst (Licensed Attorney)
Adobe
Lea Tarnowski
COO
AVERON
Ryan Taylor
Founder / Owner
LGBT Financial
Erin Taylor
Merchandising
Best Buy
Sarah-Jane Tempest
Regional Travel Manager
AMEX GBT
Alex Thayn
Student
Snow College
Paul Thomsen
V.P. Commercial Banker
JPMorgan Chase & Co
THEO TORCHIO
Design Director
Ralph Lauren
Anne Trimailo
Sr Mgr, Talent Acquistion
Varex Imaging Corp
Beverly Troxtell
Managing Director, HRIS
Charles Schwab
Christina Trujillo
Marketing Manager
CenturyLink
Glen Turnbow
Software developer
NA
Preston Unck
Enterprise Account Executive
Teem
Keilee Vaughn
TA Manager
Vivint Smart Home
Victoria Vincent
Analyst
Overstock
Brian Voigt
Director a Career Services , Accounting
BYU
Emily Vuitton
Content Manager
Teem
Holly Warner
Global Consulting Director
American Express Global Business Travel
Dave Watson
VP, Talent Acquisition
Vivint Smart Home
Derek Westra
Director of Communications
LDS Church
Tammy Wilkes
FF/Paramedic
City of Canton Fire Department
Rhett Wilkinson
writer
Rhett Wilkinson
Laura Williams
Executive Assistant
Teem
Jay Williams
Partner & Founder
Contravent
Shellie Williams
CEO
Artemis Staffing
Andrew Willis
Founder
Boop Baby
Joe Wilson
Head of Product
Cake Technology
Kami Wilson
Full-stack Web Developer
OC Tanner
Anthony Wilt
Business Engagement Consultant
Marketopia
Patsy Wood
QA Engineer
Domo Inc.
Christina Woronchak
Vice President/General Manager, Global Sales
American Express Global Business Travel
Jean Wright
Chief Innovation officer
Atrium health
Ransom Wydner
Customer Success Manager
Teem
Aaron Wyman
VP IT
Zions Bancorporation
Didan Yang
Student
Columbia University
Jessica Zeaske
Director
GE Ventures
Kimberly Zeiser
Senior Associate
Gensler
Jennica Zern
HR Business Partner
Vivint Solar
Acknowledgements
Parity.org would like to thank Josh James and the Domo team for their early collaboration on the Parity.org model and for creating this awesome website.
Parity.org would like to thank Patrick Kennedy and The Kennedy Forum for their generous donation of our URL: Parity.org—thus giving us our great name.